Looking for alternative for facebook ads? Making money on the internet, using social media, can be a very tasking job. There are new changes to the analytics, making it a highly changeable platform for traffic generation, conversion and leads generation. 
No worries, though! 
By the end of this article, you will understand how to promote ads on the alternative for facebook ads. The aim is to have you a digital marketer that can fully promote beyond facebook, using alternatives for facebook. 
First, What is Social Media Advertising?
Social media ads are paid contents found or placed on social media. It is actually a form of online advertising which is focused on the people using these social media services. Limiting right? Yes, we know!  The spirals of digital marketing do not only revolve around advertising facebook alone, but there is also a spectacular way to reach even more audiences at an affordable price. According to research, the cost of placing ads on Facebook has reduced while the impressions have gone down. Being diverse, as a digital marketer, brings about security, improved impression, and more advantages like increase Conversion rate. 
POPADUP IS FACEBOOK #1 ALTERNATIVE
Popadup is a self-service advertising platform for digital marketers that allows them to be diverse, creative and reach a wider audience. With a reach of over 500,000,000, the popadup platform stands as one of the most creatively diverse platforms. 
PopAdUp allows you to set your campaign objectives from any of the following:
There are different types of PopAdUp ads that you can use:
Push notification ads allows you to put up a small icon on your client's phone or tablet screen if they enable it. Push notification pops up like a regular short message alerts. The push notification from Popadup is aims at putting your business right in the face of your clients, seamlessly, without having to pass through the usual middlemen solutions including social media banners.
Pop-under ad is a type of fullscreen window that opens behind or so-called under the browser window of a website. In contrast to a pop-up ad, which opens over the browser windows, a pop-under is less visible as it hides behind other browser window. Pop-under ads are very popular usage on Popadup's ad network platform.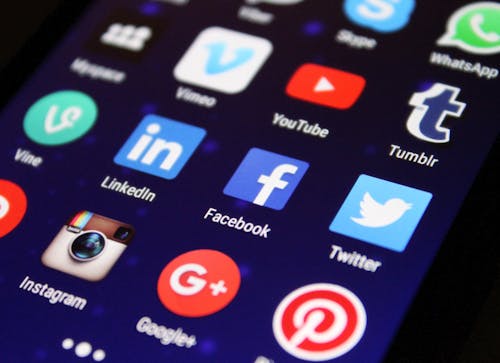 WHY USE POPUPADS AS ALTERNATIVE FOR FACEBOOK ADS
Popadup as an alternative for facebook ads is cheap and affordable.  The minimum bid for push notification is only $0.003 per click and on popunder it's goes for $0.0005 per view
High-Performing And Brand-Safe Website Traffic: This Facebook ads alternative, Popadup, uses high-performing website traffic, which safe for your brand and, hence, creates more significant conversion and ROI for your website and business. Popadup, which is also a Google Ads alternative, uses the newest SEA innovations like:

Device Targeting: Device targeting helps users to efficiently target mobile phones, tablets, and

desktop users

using a multidimensional operating system. This helps the brand to carefully narrow down and profile each target, to provide optimum information and services which your

Affiliate marketing traffic

.

Geo Targeting: The Geo targeting system helps users receive visitors from specific countries, states, and regions. If, for example, you want particular customers from UK, US, CA, AU, India, France, Germany, Geo-targeting will lead them straight to your website or landing pages.
GA Integrations: The GA integration connects and collects data with Google analytics using macros, ultimately increasing the visitors on your website and hence, increasing your

conversion rate

.